Committed to Manufacturing Quality Products
Products
Great Bend Industries specializes in unique designs and short runs of hydraulic cylinders. Their products range from 2.00' through 13.50" bore and strokes out to 720". Virtually every feature used in hydraulic cylinders is available through their highly qualified Engineering staff.
These features include Mounts – pinhole, pin tube, tang, clevis, threaded, and trunnion; Integrated counterbalance valves; Special corrosion resistant rod platings; Chromed bores; single- or double acting; Single- or multi-stage; Low-temperature seals; End of stroke cushioning; Linear position sensing with feedback; Bolted or threaded heads; Pressures up to 10,000 psi; Double rod ended; Custom designed or built to your drawings.

Telescopic Multi-Stage
Frequently used in many water, gas and oil drilling applications, these hydraulic cylinders can be designed as single- or double-acting. Other applications include material handling equipment, waste/recycling compaction and special jack cylinders with a short retracted length but a long stroke.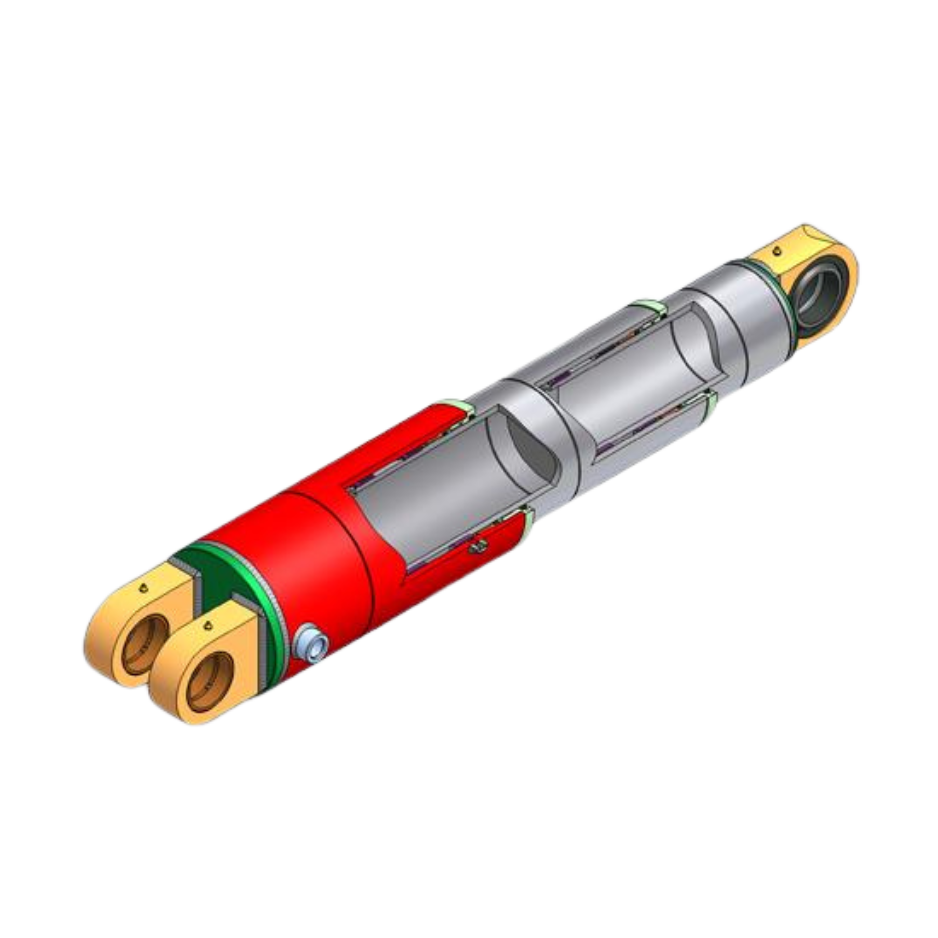 Single Acting and Double Acting
Single-acting and double-acting cylinders represent two fundamentally different designs. Single Acting cylinder only extends by pressure from a pump and then retracts by the weight of the load or other mechanical force. A double-acting cylinder uses hydraulic power to extend and retract. Also available with Linear transducers for position feedback.